Shelley M. Greenwald, Esq.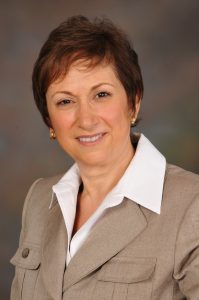 Shelley M. Greenwald specializes in the field of employment practices. She advises, consults, trains and handles all aspects of equal employment, HR and diversity issues, including the development and implementation of human resources polices, development and delivery of training, executive coaching with respect to appropriate workplace behavior and effective management, complaint investigation, resolution facilitation, mediation and neutral fact-finding for public and private organizations in the United States and internationally.  Shelley combined her long-standing private law practice with Levy Employment Law, LLC and joined the firm as Of Counsel in 2020.
Shelley has also served on the adjunct faculty at Cornell University, ILR School in New York City. She taught and developed many of the Cornell programs in the EEO, Labor Relations and Human Resources Workshops including: Human Resources and the Law; EEO and the Law; Advanced EEO and the Law; Preventing Harassment; Difficult Issues in Harassment and Retaliation; Complaint Investigations; Investigation Tools; and Legal Issues for Managers. Workshop participants consistently rate her highly because of her knowledge, enthusiasm and training techniques. Shelley has also developed and delivered internal management and employee training programs for corporations, non-profit organizations and public agencies.
Shelley has appeared on Court TV and CNBC and also has been quoted in New York Magazine. Shelley has also co-authored a column on training for HR Advisor.
Shelley's representative clients include: financial services organizations, hedge funds, pharmaceutical companies, sports organizations, television networks, charities, law firms, foundations, utilities, real estate organizations, shipping organizations, medical product companies, hotels, travel companies, magazines, museums, apparel companies, advertising agencies, production companies, cultural organizations, publishing companies, insurance agencies, not-for-profit agencies, cosmetic companies, universities, defense contractors, manufacturing and technology companies, hospitals, retail sales companies, consulting companies, restaurants, cruise ships, music companies, media companies, beverage distributors, and federal, state and city agencies.
Prior to establishing her own practice, Shelley served as in-house counsel at the National Broadcasting Company and was associated with the firm of Solomon & Rosenbaum, Drechsler & Leff. She also served as an attorney in the Corporation Counsel's office of the City of New York.
Shelley holds a B.A. degree, magna cum laude, from Lehigh University and a J.D. degree from the New York University School of Law, and can be reached directly at sgreenwald@levyemploymentlaw.com.
MEET THE TEAM